1996 Topps Power Boosters #23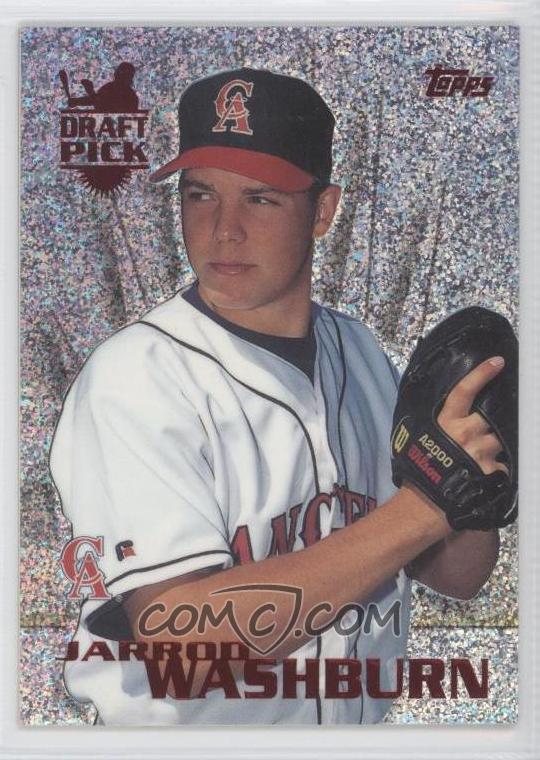 Poor Jarrod Washburn. It seems to me that he's just an innocent bystander-a pitcher included in an insert set that's meant to be for hitters.
Forty-three players hit 30 or more home runs during the 1996 season; seventeen of them hit at least forty. And so you can understand why I must chuckle when I see the 'Power Boosters' insert set from Topps' release that year.