1989 Buffalo Bisons CMC #15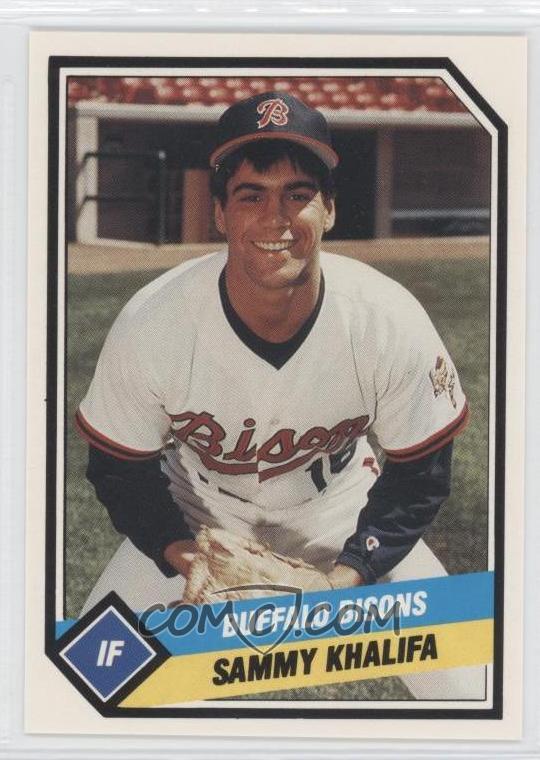 (photo from www.comc.com)
You might have noticed that this card was not issued by Topps. You might also be asking who is Sammy Khalifa.
The name didn't ring a bell with me, either, but I recently read an
article
in the New York Times about the murder of Dr. Rashad Khalifa-Sammy's father- which happened on January 31, 1990. Khalifa, who was a high draft pick of the Pirates (and played 164 games over 3 seasons for them), walked away from the game-never to play again. The murderer was never found, and the case was eventually closed.
Six years ago, however, the case was re-opened and authorities were able to get a DNA match- leading to the arrest of Glen Francis for the murder of Dr. Khalifa. Last month, Francis was brought to trial, and was found guilty of murder. It's good to hear that justice has been served.